Deck Building, Repair & Maintenance in East Lansing and Haslett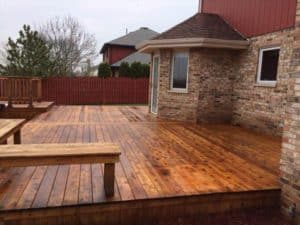 Customized services for Deck Building, Repair & Maintenance in East Lansing
Evert Construction is one of the top professional deck builders in East Lansing and Haslett, Michigan, having an experience of 25 years in the construction industry. We are a local company that is fully licensed and insured. We employ trained professionals and work side by side with them to complete all sorts of projects related to deck building, repair & maintenance in East Lansing. Our customized services have been designed to cater all sorts of deck needs of East Lansing homeowners so that they can add more beauty and perfection to their domestic exteriors that include patio, pergolas, and gazebos. Our services for deck maintenance, deck repair, and deck building are quite pocket-friendly as they are fashioned to meet every personal taste.
Add more to outdoor living structures with deck building, repair & maintenance in Haslett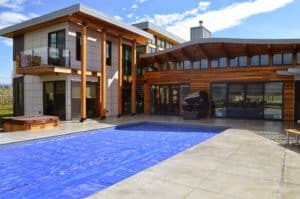 Be it a swimming pool, a hot tub, or a garden pond, Evert Construction know how to enhance outdoor living structures with the help of custom decking. Our Haslett deck building experts are quite competent and experienced to tailor decks and other domestic exteriors to any environment. We are known for rendering services for deck building, repair & maintenance in Haslett so that all homeowners can add more exquisiteness and character to their residential exteriors. Every deck design we draft and build in Haslett gives you an edge. Our state-of-the-art tools and techniques help you get the best designs for any deck platform in a hassle-free manner. Remember that our customer service is available 24/7 and we cater your all types of changing deck needs in an amicable manner.
Interested in having guidance and services for maintain, repairing, and building decks in Haslett and East Lansing? Ask us for a genuine and real-time solution by calling 517-896-5692 or filling out our online form for a FREE ESTIMATE.