Deck Building, Repair & Maintenance in Lansing and Okemos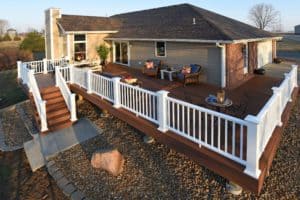 Build eco-friendly exteriors with deck building, repair & maintenance in Lansing
Searching for the most experienced deck restoration contractors in Michigan for enhancing the beauty of your domestic exteriors? If your answer is yes, then you have landed on the right web page where your all sorts of queries on Deck Building, Repair & Maintenance in Lansing will be resolved by deck maintenance professionals in an amicable way. Evert Construction is your local home improvement expert and has been serving homeowners in Lansing and Okemos for last 25 years with its updated and customized services and solutions. Our eco-friendly solutions for designing and building a simple platform, an intricate deck, or multi-tiered system deck offer you a competitive edge. With an assortment of material options, such as wood, composite, steel, or railings, we cater all deck needs and every personal taste for giving a unique look to your domestic exteriors.
Right platform for solving issues with Deck Building, Repair & Maintenance in Okemos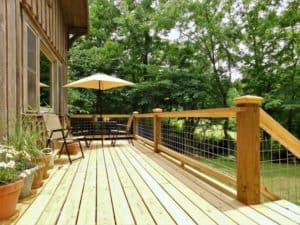 Our deck solutions for domestic exteriors have been designed to help all homeowners save their precious time, hard earned money, and sincere efforts invested in fixing issues with decks of all sizes and types. When your home deserves a great outlook and freedom from issues that steal the perfection of your home, Evert Construction extends a helping hand with timely and professional services for deck building, repair, and maintenance in Okemos and Lansing, Michigan. No matter what sort of issues you are facing with your existing decks, we deliver you cost-effective deck solutions for the following issues:
Structural weakness
Deck water damage
Fading deck color
Wood rots, and board gaps
Interested in taking expert guidance for building new decks or solving out issues with existing decks in Okemos and Lansing? Ask us for a real-time solution with our decking solutions. Please, call 517-896-5692 or fill out our online form for a having a FREE Deck ESTIMATE.