Deck Building, Repair & Maintenance in Portland and Mason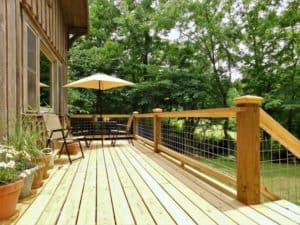 Unique solutions for deck building, repair & maintenance in Portland
Evert Construction is your local deck contractor that boasts of its customer-friendly and customized deck repairing, building, and maintenance services. For the last 25 years, the deck builder is known for delivering its timely advice and services to all homeowners in Portland and Mason in Michigan. Decking is simply essential for the outdoor domestic environment as it adds more space to existing structures. Being one of the leading deck builders for deck building, repair & maintenance in Portland, Evert Construction is committed to rendering its unique solutions to solve out all issues and problems with decks amicably. Following are some of the candid features showing why we can make a big difference:
24/7 customer service for all deck problems and issues
Free in-home consultation and estimate
Guidance on how to control deck repair and maintenance costs
No hidden deck costs for all homeowners
Professional staff to analyze and solve all deck installation and repair issues
Supervision and inspection from fully licensed professionals
Thorough inspection of concrete structures before delivering real solutions
Deck Building, Repair & Maintenance in Mason for longer lasting decks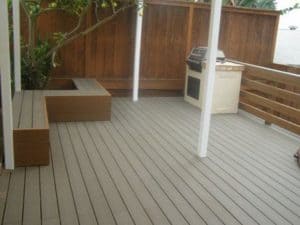 We deal in all types of wooden decks, metal decks, PVC decks, and other deck materials. Being one of the premier deck contractors in Mason, Michigan, we know what all homeowners expect when it comes to rending a new look and appeal to new and existing decks. Everyone loves to have longer lasting and highly performing decks around their concrete structures. Hence, we give prime importance to all sorts of deck construction, maintenance, and repair needs. Moreover, we don't want you to bear higher deck repair costs and waste your valued time. From installing deck hardware to using the right deck fasteners and from building handrails on stairs and adding guardrail posts on decks, we leave nothing unnoticed and handle everything with care. We like to render you high quality and performing decks that overcome all expectations.
Need deck repair, maintenance, and installation services in Portland and Mason, Michigan? Just call 517-896-5692 for cost-effective solutions. Fill out our online form for a FREE deck consultation and estimate within minutes.