Deck Repair Contractors in Lansing and Okemos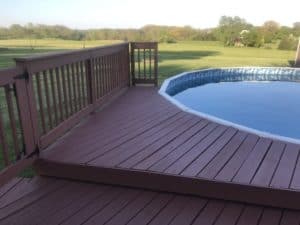 Top rated deck repair contractors in Lansing
Decks are the part and parcel of all domestic exteriors as they not only improve the outer appearance of homes but also make additional space highly utilized. Being exposed to natural elements, decks can collapse after a few years. As one of the top rated and reliable deck repair contractors in Lansing, Evert Construction understands how to refinish, repair, or restore a weathered deck. The home remodeling expert leaves no stone unturned in order to overcome the expectations of homeowners with the following added features:
High-quality deck services at affordable prices
Top notch work, professionalism, and reliability
Treat customers like family when they look for residential and commercial deck projects
Guidance for deck construction, deck repair, deck replacement, or deck expansion
Quality work, affordability, and superior customer service
Start and complete all deck projects as per schedule
Catering all needs of homeowners in Lansing
Deck Repair Contractors in Okemos for all deck repair issues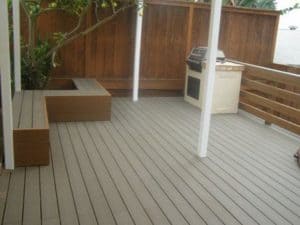 Deck of all sizes and types can cave in gradually owing to fading deck color, wood rots, structural weakness, deck water damage, and board gaps. If you are living in Okemos, Michigan, and are facing any of these signs, make sure it is high time to seek a deck repair advice and service. Keeping the need of aesthetic value of your home, Evert Construction offers our services for resolving issues with the following deck types:
Economical pressure treated lumber decks
Naturally superior redwood and cedar decks
Tropical hardwood decks
Plastic lumber and composite decks
Powder-coated aluminum decks
Be it cumrau decking problems or Batu decking issues, opt for the deck repair services of Evert Construction, one of the premier deck repair contractors in Okemos for all deck issues, that knows how to repair rotted decks without any too much burden on the pockets of all homeowners.
Looking for a leading Roofing Contractor in Lansing or Okemos, MI, please call 517-896-5692 or fill out our simple contact form so that we can get back to you with a free quote for our deck services in the least amount of time.