Deck Repair Contractors in Portland and Mason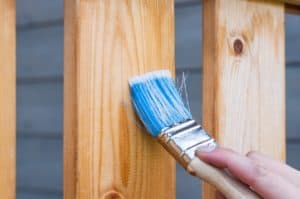 Deck Repair Contractors in Portland
Evert Construction needs no introduction as the home remodeling contractor boasts of its flawless and customer-friendly deck repairing service delivered to all homeowners in all parts of Portland and Mason in Michigan for last 25 years. Decking is an essential aspect of all domestic exteriors for making a home beautiful and adding more space to existing structures. Being one of the leading and professional Deck Repair Contractors in Portland, we ensure you get a competitive edge and solve all deck repair issues and problems in an amicable manner. We make a big difference with the following features:
No hidden costs and free in-home consultation and estimate
Supervision and inspection from fully licensed home remodeling professionals
Guidance on reducing your home improvement costs
Highly cooperative staff to analyze and solve all deck installation and repair issues
24/7 customer service for all deck problems and issues
Complete inspection of concrete structures before offering real solutions
Best deck solutions with Deck Repair Contractors in Mason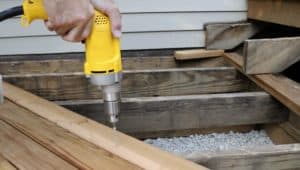 We deal in repairing of all sorts of decks made of wood, metal, PVC and other materials. Being one of the top deck repair contractors in Mason, we give prime importance to deck construction and repair needs of all homeowners. We ensure you don't bear a higher deck repair cost and waste your precious time in managing things. Installing hardware correctly and using the right fasteners; installing a continuous handrail on stairs; building stairs with correct riser heights; making beam splices in the right places, attaching guardrail posts correctly, and setting piers on undistributed soils are some of the indications that we make a big difference to your deck installation needs so that you don't bear deck repair costs unexpectedly.
Interested in solving all issues concerning deck repair and installation in Portland and Mason, Michigan? Get an instant solution by calling 517-896-5692 or filling out our online form for a FREE deck repair siding consultation and estimate.