Roof Repair East Lansing and Haslett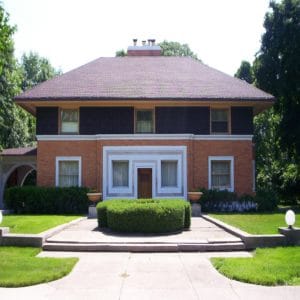 Help for roof repair from local roof repair East Lansing experts
Evert Construction is a local roofing interior and exterior expert and likes to stick to the highest level of roofing construction, installation, and repair standards set by Michigan construction industry. Roof repair is a basic need as it ensures you live under a safe, long-lasting, and functional domestic roof in all parts of Haslett and East Lansing. We are certified, licensed, and accredited and prefer to offer our existing and new customers a better value at a competitive pricing tag. We never want you to live with a compromised roof and overcome your genuine expectations with services and guidance of roof repair East Lansing experts. When you think of the best roofing contractor in Michigan, we come to your help on the basis of following features: 100% residential roofing solutions, 25+ years of experience, competitive price, 24 hours availability, cutting-edge technology, free estimates available, licensed and experienced team, quality products, and state of the art tools.
Live carefree with a sturdy roof with help from roof repair Haslett professionals
With right interior and exterior inspection, you understand the status of your roof. Being an essential and unavoidable feature of all domestic premises, a roof adds exquisiteness to domestic structures and prevents your homes from being caved in due to natural hazards directly. Early warning signs of a damaged shingle, sagging roof deck, clogged gutters, grownup algae growth, wet spots, moisture, and exterior light indicate that your roof is not in a good condition and you simply need help from roof repair Haslett and East Lansing experts without wasting even a single second. Call our roofing experts for an interior and exterior inspection of your roof so that you can live carefreely. We know how to make repairs with minimal damage to your domestic structures. We simply fit all styles and budget.
When you find out the early signs of a roof repair need in East Lansing and Haslett, MI, simply call 517-896-5692. You can also fill out our online form in order to have a free estimate within minutes.