[vc_row][vc_column][vc_column_text]
Roof Repair Portland and Mason
[/vc_column_text][/vc_column][/vc_row][vc_row][vc_column width="2/3″][vc_column_text]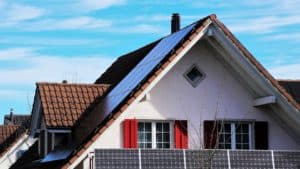 Domestic roof repair solutions from roof repair Portland and Mason experts
Evert Construction's home renovation, repair, remodeling, and construction solutions for exterior and interior residential roofing make all of you live relaxed and free from the tension of unexpected roofing issues in Portland and Mason in Michigan. Being the local and best roof repair Portland contractor, we are promised to render you the following residential roofing services for roof repairing:
Coatings, gutters, and downspouts
Skylights, carpentry work and slate (new roofs and repairs)
Tear-offs, re-roofs, repairs, and flashing
Tile (new roofs and repairs) and wood shake repairs
Wood shingle repairs and ventilation (new and additional)
Accomplished roofing contractors for roof repair in Mason for domestic roofing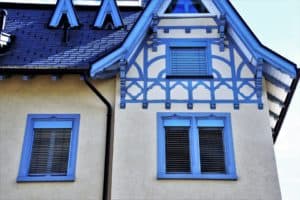 When your roof is plagued with the issues of algae growth, wet spots, damaged shingles, sagging roof deck, clogging gutters, moisture, and exterior light, Evert Construction as a professional roofing contractor comes to your help and makes your roof structure highly functional and sturdy with its timely services for roof inspection and repairing services in Michigan that also include maintenance, leakage, and coating. If you want to know why we are the right choice for roof repair Mason expert in Michigan for your compromised roof, just go through the following features:
100% customer satisfaction at an affordable price
25 years experience and a team of domestic roofing experts
Competitive price and hassle-free roofing solutions
Fully licensed in the state of Michigan to do roofing construction
Quality, talent, work, and craftsmanship with no compromise
Round the clock customer service for roof repairing issues
If you are looking for a premier Roofing Contractor for roof repairing tasks in Portland and Mason, MI, please call 517-896-5692 or fill out our online form for a FREE ESTIMATE. We will come with a quick response instantly.
[/vc_column_text][/vc_column][vc_column width="1/3″][vc_column_text]
[/vc_column_text][/vc_column][/vc_row]