Roof repair & replacement services in East Lansing and Haslett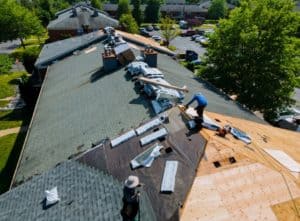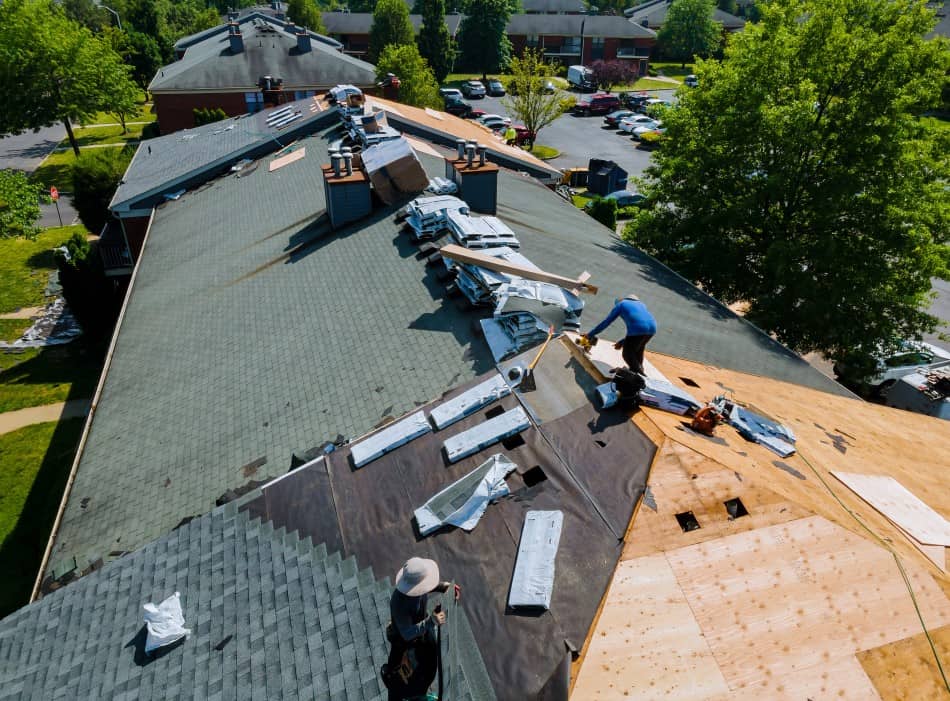 Prompt roof repair & replacement services in East Lansing and Haslett for domestic roofing problems
Evert Construction needs no introduction as the leading construction company in Michigan is known for rendering home renovation, remodeling, and construction solutions for residential roofing (interior and exterior) in East Lansing and Haslett. We are committed to rendering you freedom from the tension of roofing repair and replacement problems and issues. Being the best roofer, we offer roof repair & replacement services in East Lansing and Haslett to resolve the following issues concerned with the roof replacement and repairing: Blow-off damage, damaged gutters, damaged shingles, damaged skylights, major structural damage, downspouts, roof leaks, missing flashings, damaged roof flashing, rotted wood, too many layers of roofing, and roof ventilation issues.
Skilled roofing contractors for roof repair & replacement services in Haslett and East Lancing
As a professional, reliable, and customer-centric roofing contractor, we understand the value of a right roof structure for outer protection and beauty of the domestic premises. Our timely roof inspection, roof maintenance, and roof repairing services ensure peace of mind to the residents of Haslett and East Lancing. Our roof repair & replacement services in Haslett and East Lancing have been designed to resolve all major and minor issues associated roofing, skylights, flashings, wood, and ventilation. Our 25 years of experience in the construction industry is a symbol of our goodwill and acceptance in the market. We are fully licensed in the state of Michigan and target 100% customer satisfaction at an affordable price. Focusing on quality, talent, work, and craftsmanship, our round the clock customer service overcomes your expectations.
Need a premier roofing contractor for roof repair and replacement in the Haslett and East Lansing, MI? Please call 517-896-5692 or fill out our online form for a FREE ESTIMATE for a faster response.