[vc_row][vc_column][vc_column_text]
Roof Repair Services in DeWitt and Charlotte
[/vc_column_text][/vc_column][/vc_row][vc_row][vc_column width="2/3″][vc_column_text]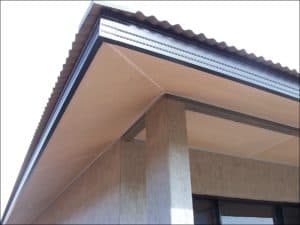 Friendly and efficient roofing contractors in Portland and Mason for domestic roofing
Evert Construction is not a new name in the residential construction industry in Michigan. For the last 25 years, it has been associated with roofing constructions in all parts of Michigan. Roofing is an important aspect of all interior and exterior construction for protection from natural hazards and adding more style to domestic structures. Roofing also enhances the beauty of the home. Be it a new construction or renovating an existing one, all owners of residential buildings and all Portland and Mason can opt for the services of roofing contractors in Portland and Mason. We serve the dwellers of Mason and Portland community with our superior roofing craftsmanship. We make your roofs shielded from the vagaries of nature in a friendly manner.
Trusted and proven domestic roofing solutions from roofing contractors in Mason & Portland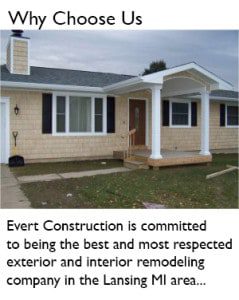 We don't want you to suffer from gradual tear-off, re-roof requirement, flashing and coating issues. From ventilation system consultation to sky lighting, we leave nothing unnoticed and offer a wide range of roofing services to Mason and Portland residents. Whether your roof has been damaged for any reason or you need to switch roofing materials for a renovation purpose, we are always ready to extend a helping hand and deliver timely and trusted domestic roofing solutions that are proven and match your budget and expectations. Being certified roofers, roofing contractors in Mason ensure you get the best and affordable roofing solutions for making your concrete residential structures look robust, user-friendly, and splendid. We are licensed domestic roofing experts and serve our customers with our quality work and competitive price.
If you are facing roofing problems in Mason and Portland, Michigan, we are ready to serve you with customized roofing solutions. Please, call 517-896-5692 or fill out our online form for a FREE ESTIMATE.
[/vc_column_text][/vc_column][vc_column width="1/3″][vc_column_text]
[/vc_column_text][/vc_column][/vc_row]