[vc_row][vc_column][vc_column_text]
Roof Replacement East Lancing and Haslett
[/vc_column_text][/vc_column][/vc_row][vc_row][vc_column width="2/3″][vc_column_text]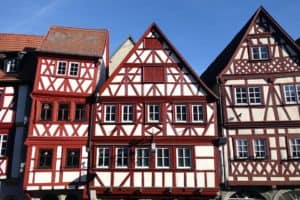 Know the cost of roof replacement in East Lansing with Evert Construction
The cost of a domestic roof replacement directly depends upon the tear-off and removal cost of the existing roof. This cost is also concerned with the removal of insulation layers, and the quantity of penetrations on your flat roof. Roof replacement depreciation is the prime factor that decides the actual roof replacement cost. Higher and out of budget roof replacement costs prevent Michigan homeowners from getting roof replacement East Lansing. That is why your local roofing expert Evert Construction suggests and offers you the right roof replacement estimate using the roof replacement calculator. You can't understand the early signs of a roof replacement but our re-roofing experts know well when it is the right time to go for necessary repairs and replace your roof. Putting a vigil eye on your roofing cost, we help you save you a lot of trouble and money and maintain your home 365 days in a hassle-free manner.
Our roof replacement Haslett solutions for domestic structures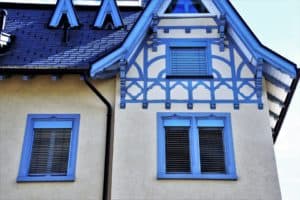 Ever Construction needs no introduction as the local roofing expert serves all parts of Haslett and East Lansing in Michigan with its roof coating, roof leakage, roof inspection, roof maintenance, roof ventilation, and roof repair services. We go through any of the popular roof replacement techniques in order to make your roofs highly durable. We make things happen in your favor with the following roof replacement Haslett solutions for your domestic structures:
Modified Bitumen
Vegetative / Green Roof
Solar Energy Solution
Thermoplastic Polyolefin (TPO) roofing
PVC roofing
Ethylene Propylene Diene Monomer (EPDM) rubber roofing
Facing early signs of roof replacement that damage your domestic roofs? Save your roofs from being decayed and call for our roof replacement services in Charlotte and DeWitt, MI? Call 517-896-5692 right now or fill out our online form for availing a FREE ESTIMATE on the spot.
[/vc_column_text][/vc_column][vc_column width="1/3″][vc_column_text]
[/vc_column_text][/vc_column][/vc_row]