[vc_row][vc_column][vc_column_text]
Roof Replacement in Charlotte and DeWitt
[/vc_column_text][/vc_column][/vc_row][vc_row][vc_column width="2/3″][vc_column_text]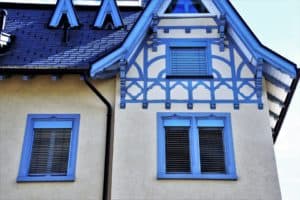 Local roofing specialists for roof replacement in Charlotte and DeWitt
For homeowners, it is always hard to know when it is the right time to demand a roof replacement service in Michigan until they are roofing experts. Perhaps, all homeowners in Charlotte and DeWitt will find it tough to respond. People rarely know if their roof is going to be damaged soon until natural hazards start to affect them and enter their rooms through damaged roofs. All these are signs that it is high time to go for a roof replacement taking help from a leading and local roof expert. Evert Construction is such a reliable name for roof replacement in Charlotte. Being the local roofing expert, it guides you in the right direction round the clock and serves as per your changing roofing requirements. With its roof renovation, construction, and remodeling services, the re-roofing specialist offers you 100% customer satisfaction at an affordable price tag.
 Roof Replacement in DeWitt for a solid roof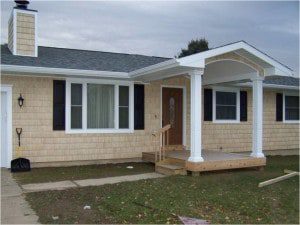 Having a 25 years experience in Michigan construction industry, the local roofer employs a team of domestic roofing experts that is fully licensed and serves you at a competitive price. Their services and solutions for roof replacement are hassle-free as they rely on quality, talent, work, and craftsmanship with no compromise. For a solid roof, it is vital that you have a functional roof that saves you from water, rain, hail, smoke, pollution and other unwanted objected in all seasons. A solid roof is durable and free from water damage, moss growth, loose tiles, damaged flashing, leakage, underlay, and rotting underlays. If your roof has early signs of a roof replacement in DeWitt and Charlotte, we promise you a highly functional roof that protects your roofs from all types of natural hazards.
Compromising with damaged roofs in Michigan and are unable to detect roof replacement warning signs? If yes, take our roof replacement services in Charlotte and DeWitt, MI? Call 517-896-5692 or fill out our online form for a FREE ESTIMATE anytime.
[/vc_column_text][/vc_column][vc_column width="1/3″][vc_column_text]
[/vc_column_text][/vc_column][/vc_row]