[vc_row][vc_column][vc_column_text]
Roof Replacement Lansing and Okemos
[/vc_column_text][/vc_column][/vc_row][vc_row][vc_column width="2/3″][vc_column_text]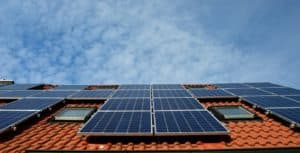 Pocket-friendly roof replacement Lansing and Okemos
Evert Construction is a local roofing contractor serving Michigan for last 25 years. Being a licensed and competent roofing contractor, we offer consultancy and services for roof inspection, leakage, ventilation, maintenance, coating, and repairing services in all parts of Lansing and Okemos. We offer not only roof replacement tips to our existing and new customers in Lansing and Okemos but also guide them with some DIY roof replacement tips to control minor issues with their roofs. Roof replacement cost always matters the most. There are lots of things to consider when replacing a roof. Our team of roofing experts understands what you need to do when you face unexpected issues from your roofs. Average cost to tear off and replace a roof is a burden on pocket. When you think of roof replacement Lansing, we render all Michigan homeowners timely and professional replacement service for all sorts of domestic roofs at a competitive price tag that is hard to beat and is pocket-friendly.
Instant roof replacement Okemos for practical roofing solutions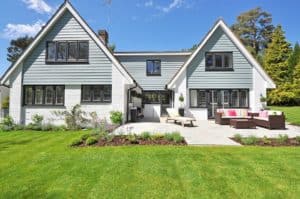 Roof replacement is a basic need to save your home from unexpected light, rain, water, hail, and snow. A right inspection and roof replacement Okemos from Evert Construction guarantee you practical solutions that match genuine roofing needs and make your roof highly functional against all vagaries of nature. Following are the signs that it is right time to call us and replace the damaged roof without wasting even a single second with our timely roof replacement advice and service. A roof may cave in when you detect water damage and debris in gutters; mold and moss have grown badly; outer light peeps through your roof; roof tiles are loose; sagging and damaged flashing; aging roof and damaged ridges, and gutters on the ground.
If you have no idea when to replace roof sheathing and what is roofing labor cost per square, Call 517-896-5692 or fill out our online form for a FREE ESTIMATE in the least possible time.
[/vc_column_text][/vc_column][vc_column width="1/3″][vc_column_text]
[/vc_column_text][/vc_column][/vc_row]