[vc_row][vc_column][vc_column_text]
Roofing Contractors in East Lansing and Haslett
[/vc_column_text][/vc_column][/vc_row][vc_row][vc_column width="2/3″][vc_column_text]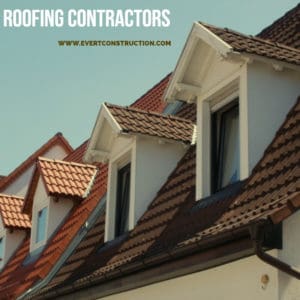 Residential
roofing problem solutions with roofing contractors in Haslett and East Lansing
Evert Construction has been associated with all sorts of new and existing roofing constructions in all parts of Michigan for last 25 years. Roofing is vital not only for protection from the top but also for defense from natural hazards. Roofing is the most vulnerable part of residential buildings and all Haslett and East Lansing Okemos dwellers need to have instant services of roofing contractors in Haslett and Lansing to add value to Residential
premises. We serve the dwellers of Lansing, the capital city of Michigan, and Haslett community with superior craftsmanship. We offer peace of mind and make your roofs safe from the vagaries of nature.
Guaranteed Residential
roofing solutions with roofing contractors in East Lansing and Haslett
From tear-off to re-roof, from flashing to coating, and from ventilation system consultation to sky lighting, we offer a wide range of roofing services so that residents of East Lansing and Haslett never suffer due to unexpected roofing issues. Being the best roofers, roofing contractors in East Lansing render the best and affordable roofing solutions that make all Residential
premises look strong, user-friendly, and exquisite. We are experienced and licensed Residential
roofing experts serving our customers round the clock with quality work and competitive price.
People facing roofing problems in East Lansing and Haslett, Michigan, can expect customized roofing solutions from our skilled professionals. Please, call 517-896-5692 or fill out our online form for a FREE ESTIMATE.
[/vc_column_text][/vc_column][vc_column width="1/3″][vc_column_text]
[/vc_column_text][/vc_column][/vc_row]