[vc_row][vc_column][vc_column_text]
Roofing Services in East Lansing and Haslett
[/vc_column_text][/vc_column][/vc_row][vc_row][vc_column width="2/3″][vc_column_text]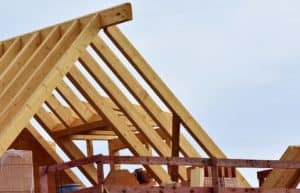 Domestic roofing solutions with roofing services in East Lansing and Haslett
Evert Construction is your local and professional residential roofing specialist accredited with NAHB and HBA. It is quite known for rendering its roofing services for home renovation, remodeling, and construction activities in East Lansing and Haslett, Michigan. When it comes to having interior and exterior residential roofing assistance from an experienced roofing contractor, Evert Construction is committed to rendering roofing services in East Lansing. When it comes to roof metalworking, coating, repair, torch down roofs, and many more, we ensure you feel free from the tension of roofing puzzles 24/7. Being a home roofing expert, we understand the need for a functional roof, keeping a vigil eye on the roof maintenance costs, with the following domestic roofing services:
Coatings, gutters, ice guards, downspouts, and ice melt cables
Skylights, carpentry work, slate; tile and wood shake repairs
Tear-offs, re-roofs, repairs, flashing, wood shingle repairs, and ventilation
Ventilation system consultation, siding, and windows
Proficient roofing services in Haslett and East Lansing for residential roofing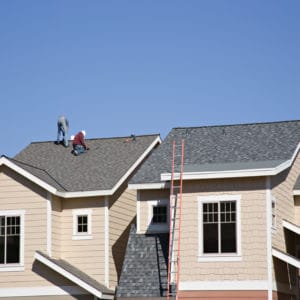 As a skilled and accomplished roofing contractor for all low, medium, and high-cost roofs, we make residential roofs in Haslett highly functional and beautiful. We understand the utility of a correct roof structure developed with roof inspection, maintenance, leakage, coating, ventilation, and roof repairing services that comes with an affordable price tag. Our roofing services in Haslett are proven and we try to do our best in order to overcome the expectations all homeowners in Michigan. We ensure you get 100% customer satisfaction with 24/7 customer service for solving out new and existing roofing issues. With a 25+ years experience in the construction industry in Michigan, we serve you with our affordable price tag, customer-centric approach, and hassle-free solutions. Being domestic roofing experts with licenses, we promise you quality output in time framework with no compromise policy.
Searching for a leading, skilled roofing contractor in East Lansing and Haslett, MI? Just call us at 517-896-5692 or fill out our online form for a having a free consultation or estimate instantly.
[/vc_column_text][/vc_column][vc_column width="1/3″][vc_column_text]
[/vc_column_text][/vc_column][/vc_row]