[vc_row][vc_column][vc_column_text]
Siding Installation & Replacement Service in East Lansing and Haslett
[/vc_column_text][/vc_column][/vc_row][vc_row][vc_column width="2/3″][vc_column_text]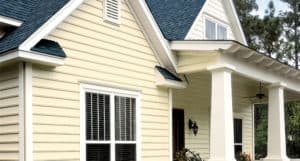 Spruce up your home with siding installation & replacement service in East Lansing
All domestic structures are vulnerable and they need timely care and maintenance to perform well against the vagaries of nature. All domestic structures in East Lansing and Haslett in Michigan can deteriorate if homeowners ignore early signs of a roof replacement. To serve all homeowners, your local domestic and commercial construction expert comes out with professional siding services and solutions and make your home shielded against rain, light, snow, and other objects. Following are some of the prime reasons that ensure it is high time to take siding installation & replacement service in East Lansing from Evert Construction:
Wrapped and rotted boards
Frequent painting and loose materials
Mold, mildew, and fungus
Dry holes, rots, and bubbles
Fading, discoloration, and other interior issues
All these signs indicate you are living in a home that has compromised walls, roofs, and floors. And you need right guidance and help from siding experts.
Make a difference with siding installation & replacement service in Haslett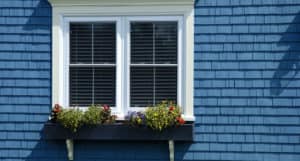 We are simply known for rending customer-friendly, professional, and cost-effective siding solutions to for adding more beauty and strength to your existing residential structures. Our first-rate siding services assist all local homeowners in Haslett, Michigan, with the following features:
Free in-home consultation and estimate from siding experts
Highly cooperative staff analyzing and solving all siding issues
Guidance for reducing your home's heating and cooling costs
Siding inspection before siding installation and replacement
Being a professional, we help you make a difference with our timely and user-friendly siding installation & replacement service in Haslett.
Facing unexpected signs of siding replacement or want to install a new siding to your homes in East Lansing and Haslett? Get ready to make your home highly performing and call 517-896-5692 right now or fill out our online form for availing a FREE ESTIMATE on the spot.
[/vc_column_text][/vc_column][vc_column width="1/3″][vc_column_text]
[/vc_column_text][/vc_column][/vc_row]