[vc_row][vc_column][vc_column_text]
Siding Installation & Replacement Service in Portland and Mason
[/vc_column_text][/vc_column][/vc_row][vc_row][vc_column width="2/3″][vc_column_text]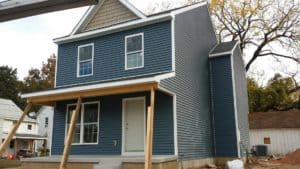 Siding Installation & Replacement Service in Portland and Siding Installation & Replacement Service in Mason
Give your home a face-lift with siding installation & replacement service in Portland
Evert Construction is a provider of home renovation, remodeling, and construction solutions to homeowners living in different parts of Portland and Mason, Michigan. Being a local siding expert for interior and exterior residential structures, it ensures all residents feel free from the unexpected burden of siding problems and issues. Rot run amok, cracks, gaps, maintenance overload, skyrocketing bills, old bulging, warped siding panels, moisture, mold, and need for higher resale value are the reasons indicating it is high time to opt for a professional and timely siding installation & replacement service in Portland. If you have any of the mentioned above issue with your home, make sure our tear offs, siding replacement, and new siding installation services will make a big difference to the face-lifting of your home.
Why us for Siding Installation & Replacement Service in Mason?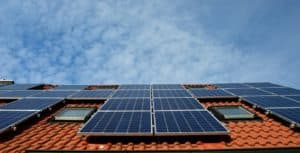 There are lots of siding service providers in Mason, Michigan, boasting of their higher solutions and services. But you need the best that can understand your exact siding needs and make a big difference with siding costs, estimates, and timely completion of the ongoing project. That is why Evert Construction is there to make things happen in your favor and give you an edge when it comes to making a home both beautiful and highly functional against all vagaries of nature. We simply cater all sorts of siding needs (thatch, wood, stone, plastic, brick, insulated, metal, masonry, and composite) with our siding installation & replacement service in Mason with the following features:
100% customer satisfaction at an affordable price
25 years experience in the construction industry
Free in-home consultation and estimate from siding experts
Fully licensed in the state of Michigan for siding works
Guidance for reducing your home's heating and cooling costs
Highly cooperative staff analyzing and solving all siding issues
Round the clock customer service for new and existing roofing issues
Siding inspection before siding installation and replacement
If you are looking for a leading siding contractor in Portland and Mason, MI, please call 517-896-5692 or fill out our online form for a FREE ESTIMATE.
[/vc_column_text][/vc_column][vc_column width="1/3″][vc_column_text]
[/vc_column_text][/vc_column][/vc_row]