[vc_row][vc_column][vc_column_text]
Siding Repair and Installation in Charlotte and DeWitt
[/vc_column_text][/vc_column][/vc_row][vc_row][vc_column width="2/3″][vc_column_text]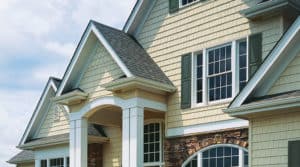 Home upgrade with services of Siding Repair & Installation in Charlotte
Siding is essential for all sorts of domestic structures in Michigan as it ensures 100% protection and safety from exterior elements, like sun, wind, snow, rain, heat, and cold. Evert Construction understands the importance and value of a highly protected home with durable and functional siding materials. Wood, vinyl, and composite materials are quite popular for upgrading domestic interiors and exteriors. We use asphalt shingles, asbestos, fiber cement, aluminum (ACM), hardboard, fiberboard, and asphalt shingles for composite materials. We offer wood siding with shingles, clapboards, wooden sheet, drop siding, and vertical boards. We simply apply a level of attention to detail for bringing a smile to your face using the best services and solutions for siding repair and installation in Charlotte and DeWitt in Michigan.
 Best siding contractor for all sorts of siding repair & installation in DeWitt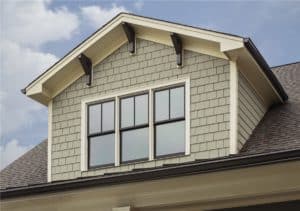 Evert Construction is an interior and exterior siding expert and it prefers to stick to the highest level of standards for siding repair and installation in DeWitt and Charlotte, Michigan. We are certified, qualified, and been accredited and ensure you get the best with the following assurance features: Free estimates available; 100% residential siding solutions; competitive price and open 24 hours; cutting-edge technology; experienced team, and 25+ years of experience. When it comes to adding more beauty to walls and roofs with the addition of weather-resistance materials, we come to your help for the following siding options:
Thatch and wood siding
Stone and plastic siding
Brick and insulated siding
Metal and masonry siding
Composite siding
When you think of getting siding repair and installation in Charlotte and DeWitt, MI, simply call 517-896-5692. You can also fill out our online form for having a FREE consultation and estimate in the least amount of time.
[/vc_column_text][/vc_column][vc_column width="1/3″][vc_column_text]
[/vc_column_text][/vc_column][/vc_row]