[vc_row][vc_column][vc_column_text]
Sliding Repair and Installation in East Lansing and Haslett
[/vc_column_text][/vc_column][/vc_row][vc_row][vc_column width="2/3″][vc_column_text]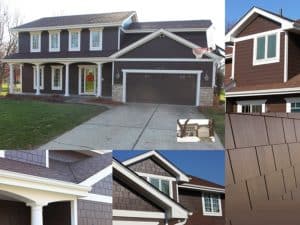 Spruce up your home with siding repair and installation in East Lansing
Evert Construction has been a reputed name in the construction industry of Michigan and has been serving East Lansing homeowners for last 25 years with its siding services and solutions. Known for rendering home renovation, remodeling, and construction solutions for domestic interior and exterior, it contributes to sprucing up home in Michigan. With its service for siding repair and installation in East Lansing, Evert Construction renders you freedom from all unexpected issues you are facing with a compromised roof and walls at the moment. Being the best roofing contractor, we offer siding services in order to add the first line of defense against natural hazards with weather-resistance materials. We come to your help with the following siding types: Thatch, wood, stone, plastic, brick, insulated, metal, masonry, and composite.
Siding repair and installation in Haslett for exterior enhancement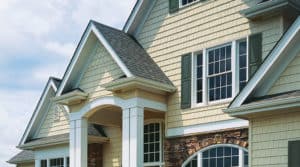 As a skilled, dependable, and customer-centric roofing contractor, we understand the value of a highly functional roof and wall for outer protection of domestic premises from, unwanted elements. Our siding inspection, siding maintenance, siding installation, and siding repair services ensure you 100% peace of mind in Haslett, MI. Our services and solutions for siding repair and installation in Haslett and East Lansing have been designed in order to solve out all minor and major problems associated with exterior and interior domestic structures. With 25 years of experience in the Michigan construction industry, our team of fully licensed workers renders you 100% customer satisfaction at a price tag that is soft on all pockets. Our concern about quality, talent, work, and craftsmanship ensure that your all sorts of siding issues with be resolved with a 24/7 customer service.
Looking for a professional siding contractor for installation and repair services in Haslett and East Lansing, MI? Please call 517-896-5692 or fill out our online form for a having a FREE consultation and estimate for a quick response.
[/vc_column_text][/vc_column][vc_column width="1/3″][vc_column_text]
[/vc_column_text][/vc_column][/vc_row]