[vc_row][vc_column][vc_column_text]
Windows, Siding, Roofing Service in Charlotte and DeWitt
[/vc_column_text][/vc_column][/vc_row][vc_row][vc_column width="2/3″][vc_column_text]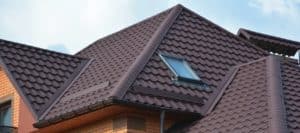 Friendly and reliable windows, siding, roofing service in Charlotte
Evert Construction enjoys the status of a local home renovation, remodeling, and construction solution provider and boasts of its' upgraded and customized roofing, siding, and windows services. We serve all homeowners living in Charlotte, Michigan, who want to make their domestic interiors and exteriors long lasting and highly performing. Our reliable services and solutions are customer-friendly and cater their needs directly. Be it making your new home beautiful or making existing concrete structures energy efficient, we extend a helping hand with our on time and qualified windows, siding, roofing service in Lansing. Being certified, experienced and licensed, we overcome your expectations with the following services:
Roof inspection, maintenance, leakage, coating, ventilation, and repairing
Siding installation and replacement
Windows installation and replacement
Before taking our services, Just check out our before and after gallery for observing a remarkable makeover. Remember that we make homes extraordinary with exceptional quality products.
Best windows, siding, roofing service in DeWitt with a difference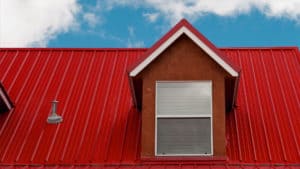 There is no dearth of home improvement service providers in DeWitt, Michigan, that boast of their flawless and customer-oriented construction solutions. Being a local home improvement resource, we understand the utility of a right concrete structure dotted with windows, roofs, doors, and siding.   We are ready to serve you when you opt for exceptional value, expertise, and service in order to solve out roofing, windows, and siding problems. We don't want DeWitt homeowners bear excessive home improvement costs. So, we offer the best and pocket-friendly solutions without compromising. We do our best to increase the value and beauty of your home with our windows, siding, roofing service in DeWitt and Charlotte that has following attractions:
100% customer satisfaction and pocket-friendly solutions
25 years experience in the construction industry
Full return and value on your investment
Hassle-free solutions with quality, talent, work, and craftsmanship
Looking for a quality craftsmanship experienced team for solving roofing, siding, and windows issues in DeWitt and Charlotte, MI? Please call 517-896-5692. For a having a FREE ESTIMATE, fill out our online form. We will respond in the least amount of time.
[/vc_column_text][/vc_column][vc_column width="1/3″][vc_column_text]
[/vc_column_text][/vc_column][/vc_row]