Mission Statement
Evert Construction is committed to being the best and most respected exterior and interior remodeling company in the Lansing MI area. Providing unparalleled customer service, value, integrity, and quality. Dedicated and accountable to our customers, employees, subcontractors, families, and community. Striving to refine our business model, enhance our systems, and beautify Lansing's homes. Working to ensure sufficient profits for the future of our company and to always be able to serve the needs of our customers.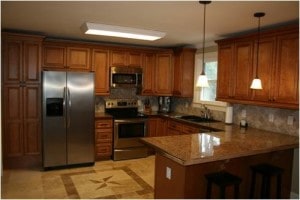 Core Values
Customer Service always comes first when you work with Evert Construction. We strive to provide excellence in service to all of our customers no matter the scope, size, or cost of your project. From the time you call for an estimate, to the time we complete your job, we will work hard to exceed your expectations.
Superior Craftsmanship is the standard and not the exception at Evert Construction. Each new project gives us another chance to show our quality, talent, pride, and creativity. These qualities are just a few more reasons why our company stands head and shoulders above our competition and lets our customers know that we truly care.
Honesty and Integrity is what keeps our clients coming to us time and again for all of their exterior home improvement needs. By instilling confidence and building trustworthy relationships with our customers, we find that they joyfully refer us to their friends, family, and neighbors.