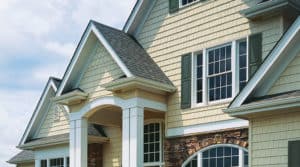 If your home looks tired and like it needs a major fix-up to the outside, then siding may be the best investment for your dollar. Siding can transform the appearance of your home, and drastically reduce your need to paint, stain, or do further maintenance to your home.
Evert Construction is an established Michigan Licensed and Insured Contractor performing Commercial & Residential building, remodeling and restoration throughout the state of Michigan regardless of size and complexity of the job. All siding exterior work performed by Evert Construction is done to manufacturers' industry standards and is designed to give you a low maintenance home. Evert Construction selects appropriate products that have a history of longevity and suitability. Evert Construction provides its clients a wide range of choices, allowing for the selection of these products for their project.
Every project is unique, we listen to the clients needs and respond in innovative ways. Our goal is to provide overall customer satisfaction in whatever we do. We continually strive to meet the needs of the client. Many of our projects come from repeat clients who see the quality of our work and dedication to get the project done on-time and on-budget. Our attention to detail and affordable pricing have made us a "must contact" company when it comes to your siding needs. With free estimates and no hassle sales staff we are always worth a phone call. Give us a try, you will not be disappointed!
If you are looking for a Siding Contractor in the Lansing MI. area, please fill out our online form FREE ESTIMATE or call 517-896-5692.